Visalia Beer Tour: What's on Tap in Visalia's Microbrewery District?
What do you get when you combine the freshest hops in the state from the most productive farming area in the nation and a vibrant downtown full of beer entrepreneurs and connoisseurs? A combination of traditional and inventive craft brews in a friendly beer scene that sets the stage for a (micro)brewery and beer tour.
As the craft beer trend has gained popularity, the city has created a microbrewery district. Check out Visalia's Brewery Tour and leisurely enjoy a pint or two while exploring Visalia's charming hometown atmosphere.
First Stop: BarrelHouse Brewing Visalia Taproom
521 E. Main St., Visalia, CA 93291
BarrelHouse Brewing started in a shared garage on the Central Coast but quickly grew to be one of the largest family-owned and operated craft breweries in the area with a mission to bring together "Good People, Good Times, and Great Beer." The company went back to its roots to open BarrelHouse Visalia – with 26 beers on tap, two stages, vintage pinball machines and a massive outdoor space for live entertainment and events. BarrelHouse is known for its year-round beers: Sunny Daze, Mango IPA, BarrelHouse IPA, Juicy IPA and Big Sur – and an ever-growing supply of sour and non-sour barrel-aged beers.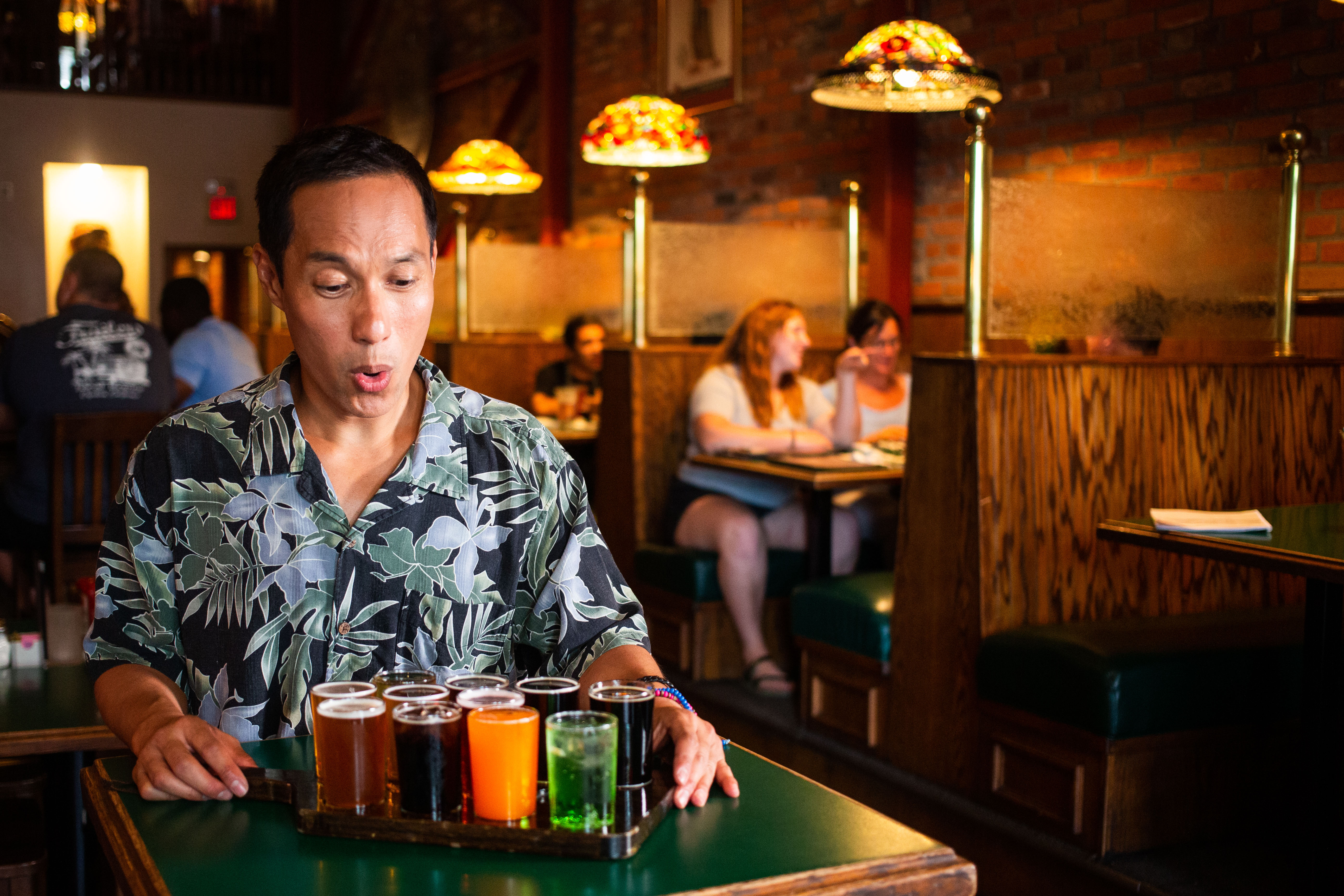 Up next: Brewbakers Brewing Company
219 E. Main St., Visalia, CA 93291
Where Visalia's first beer garden once won the hearts of beer connoisseurs now lies Brewbakers Brewing Company, so the next sip begins here. In its 20th year of operation, Brewbakers has been brewing and serving craft beer like its flagship Sequoia Red and traditional German-style beer since 1999. Brewbakers offers variety flights of ciders, brews and old-fashioned sodas, alongside a full menu with raving reviews.
Local Spot: Visalia Brewing Company (VBC)
112 W. Main St., Visalia, CA 93291
Visalia Brewing Company, or VBC as it's known, is Visalia's favorite downtown pub. Home of the original $2 Tuesday, VBC is "always brewing up a good time" with 30 beers on tap from all over the state to Visalia's backyard, pub appetizers and a full menu, and live entertainment. Karaoke fan? VBC welcomes you with open arms, and a microphone. Think of VBC as the neighborhood beer bar with great selection and great company.
Home Stretch: Sequoia Brewing Company
124 W. Main St., Visalia, CA 93291
Home to several award-winning craft beers, food and more, Sequoia Brewing Company speaks to the atmosphere of the Central Valley. When exploring Visalia, the gateway to the Sequoia & Kings Canyon National Parks, filling up on a General Sherman IPA or a Sequoia Pale Ale will have you ready to explore the real national treasures yourself. Menu items like the Giant Forest Nachos and the Black Bear Clubhouse compliment the experience and wraps up this brewery tour – for now.
What's New on the beer scene? 1852 Brew Co. at Soccer City
707 W Murray Ave., Visalia, CA 93291
They just tapped the kegs at 1852 Brew Co., part of Soccer City 1852 Visalia. Offering footy style soccer and locally made craft beer, this is a marriage made in heaven. Visitors can taste the beers in the tap room and grab some eats at the revolving food trucks in the Beer Garden while watching world-wide soccer matches on the big screen or cheering on the local players competing in street style 5X5 soccer. Be sure to peek through the window of the brewery to see the large stainless steel kegs creating their signature brews.
Keep the taste train rolling at these stops:
Many of these breweries have flourished in the last five years and Visalia's craft brewery scene isn't done growing. If you're interested in keeping the taste train rolling, check out these other stops around Visalia:
The Cellar Door – 101 W. Main St., Visalia, CA 93291
Pita Kabob – 227 N. Court St., Visalia, CA 93291
Kaweah Brewing Company – 3222 N. Demaree St., Visalia, CA 93291
Lake Bottom Brewing Co. - 105 E Main Street, Visalia, CA 93291
Long Shot Brewery - 706 E Acequia Ave, Visalia, CA 93292 (Adding a new tap room location in 2023. Stay tuned!)
Planning Mill
Coming Soon:
Simply Brewing Company - 609 E Main St., Visalia, CA 93291
Where to Stay
Comfort Suites at the Convention Center
210 E. Acequia Ave., Visalia, CA 93291
Located in the heart of downtown Visalia, the Comfort Suites sits one brisk walk away from the microbrewery district. With spacious rooms and amenities built for comfort, you'll get a great night's rest after touring the beer scene and a full plate of their famous waffles in the morning.
Visalia Marriott at the Convention Center
300 S. Court St., Visalia, CA 93291
Special brew packages are available! Nestled near the Visalia Convention Center, Plaza Park and Downtown Visalia, the Visalia Marriott offers exceptional comfort and modern amenities. Vibrant entertainment, dining, shopping and the charm of everything Visalia has to offer are just a delightful stroll away.